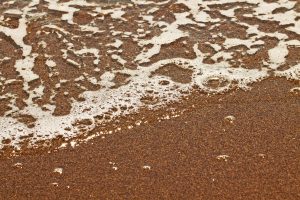 'Why do people pay you for a walk in the woods, dad?'
No way a stroll qualified as work to my son. Ever.
Untill he was allowed to take a friend along on vacation. They were as psyched as teenagers can be about a sunbaked adventure.
But after three days in a foreign country where only our family spoke a language he understood, the friend could no longer see the fun in the sunshine.
His self-confidence started to disappear, and all he could think of was an early flight home.
For sure I was willing to arrange that flight. But wasn't he going to regret it?
A bit of beachstrolling seemed like a good idea.
The coach conversation took place almost by itself. He discovered how his homesickness got the better of him, when he was more prone to it, and what made things better.
He realized that he had more control over his feelings than he had imagined.
The conversation ended with an ice-cream. Eaten in silence, feet in the water.
He crumbled the empty cone into the water. The first crumb-gobbling fish painted more smile on his face than I had seen in days. He wiped his mouth clean: 'I think a dip will do me good.'
So much for the flight home.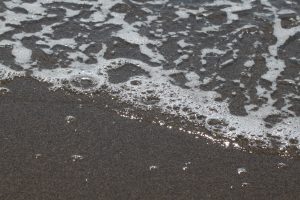 Later that week the boys sit one row behind me in the bus. Adolescently they discuss their vocational options. I pick up one fragment of the conversation.
'I do understand what your dad does for a living. He's a trust whisperer.'
'What do you mean. Did he give you trust?'
'No man, I always had that. But he helped me find it back.'
I savour the honorific title for my LinkedIn profile:
Trust whisperer.