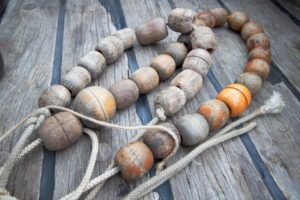 "And what was that confrontation all about?"
Without blinking an eye Kees, my coach, looked piercingly at me. Like always, somewhere in this conversation I was lulled into believing that this would be our first conversation without difficult questions. Just a nice conversation. Without the shaming of my firm beliefs.
Once again, I was wrong.
It started with me not understanding what had happened in a group that I was working with. Well, actually, I was pretty convinced that I understood what was happening at the time, and what that meant. But the group had a different opinion, and kept rubbing that in until I was shining with shame.
"Now look here, Jac," Kees teased in his familiar teaching tone of voice. "You don't have to get the meaning of anything. As long as they do.
In my days I would sometimes also lose track with a group.
In that case I would pick a random tape of Tom and Jerry and have them watch it. After that, I asked them what it was all about, and what it had to do with them.
Predictably, people came up with the most brilliant interpretations and meanings.
Their meanings. And that is what this is about."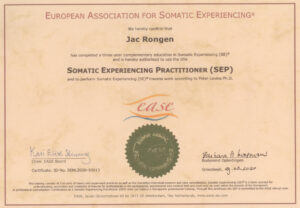 Recently I visited Kees again. Partly because he was ill, but also to tell him I finished my last year of Somatic Experience training. I was now officially a trauma therapist.
For the first time in 20 years his eyes weren't flashing with bright anticipation as he ushered me in. His health…
When I asked after it, he dismissed all his inconveniences with a slightly bowed head. Except for one:
"You know what really bothers me? My fingers can't write anymore!"
"Are you curious to find out what those fingers still can do?" I blurted out.
He put his chin up, looked straight into my eyes, and firmly put his fingers into my outstretched palm.
"How would it be if you could allow them to make the smallest possible movement?"
And sure enough some small movements started. Without thinking, I let my hand react.
"Kees, do you notice where that movement starts and how it runs from there?"
A faint nod, a slight smile. Silence. And then more small, concentrated, miniscule movements.
"Well??" I asked, as his fingers calmed down.
He came back from a place far away, and looked thrilled at me: "I was holding the mainsheet again. And the old boat was sliding through the water ever so smoothly! How nice to sail like that one more time."
There was no time or energy left to discuss the SE training. But he had experienced some of it, in a beautiful way.
And once more he had shown:
People don't need someone else to tell them what it is all about.
They know.